Phu Quoc is a beautiful land of seascape. The people of Phu Quoc are hero to suffer pains from war. Learning history is not only to enjoy the scenic monuments but also to understand the process of  building and defending the country of out ancestors. We are proud of the pass, cherish the present life and be confident for the future.
Old story
Due to the geographical position located on the route between the Indo-Asian continent and hidden in the bay. It is an ideal anchorage for boats, the process of community population in Phu Quoc takes place very naturally. Those are the fishermen who live and work inching along the central coast of Vietnam. Coming here to get many products and favorable conditions, so they stay and settle down.
The tale tells about a wealthy Annamite woman named Kiem Giao who hired some people to come here to grow rice. Together, they lived on the empty ground and named it Phuoc Loc, which is the current Cua Can area. Rice cultivation is very convenient and developed. Ms. Kiem Giao lived continuously in Phuoc Loc and never left the island from the time she came here until her death at the age of 70.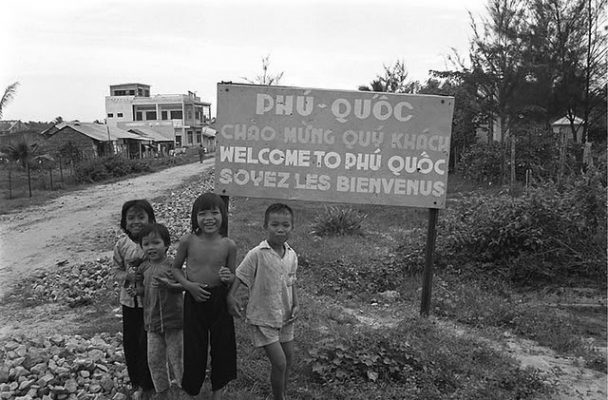 In the early 17th century, this desolate island was inhabited by pirates on the Gulf of Thailand. Then some Vietnamese and Chinese migrated to stay by fishing for sea cucumbers. At the end of the 17th century under Mac Cuu's age. Phu Quoc was a small zone of Ha Tien town. In the 18th century, Phu Quoc was the refuge of Lord Nguyen who escaped three times to avoid the Tay Son army. When wandering to Phuoc Loc, Lord Nguyen Anh heard the old story and changed Phuoc Loc to Phu Quoc to name the whole island.
Ming left hometown of China to the South
In 1671, a Chinese named Mac Cuu (Mac Kinh Cuu), a native of Lei Chau, Guangdong province, brought his family, soldiers, and some scholars about 400 people on a boat to leave Fujian. After many days on sea, Mac Cuu's delegation landed on abandoned land in the Gulf of Thailand. After investigating and knowing that this land was under Chan Lap's influence, the delegation immediately found a way to Oudong to ask for refugee, but at that time, there was chaos within Chan Lap. Mac Cuu met Nac Ong Thu (Ang Sur, Jayajettha III) and stayed until 1680.
In 1680, Mac Cuu established towns scattered from Vung Thom, Trong Ke, Can Vot, Rach Gia, and Ca Mau. Ha Tien became an important trading port for boats to go back and forth, many casinos were founded along the coast including:
Man Kham (or Mang Kham)
Long Ky or Peam (Ream)
Can Bot or Can Vot (Kampot)
Huong Uc or Vung Thom (Kampong Som)
Sai Mat (Cheal Meas or Banteay Meas)
Linh Quynh (Kiri Vong)
Phu Quoc Island (Koh Tral means wealthy island)
The land of Ha Tien extended from Rach Gia to Ca Mau with its capital located in Man Kham. Rumors spread far and wide, Chinese immigrants from all over the Gulf of Thailand asked to come here to settle down. Due to pronunciation, this land gradually got a new name, Can Khau Quoc, and became a prosperous territory with an important trading port of Southeast Asian peninsula.
In 1708, on the advice of the wise men of the To family, Mac Cuu contacted Lord Nguyen Phuc Chu to offer Mang Kham land. In 1714, Mac Cuu was ordained a General Leader by Lord Nguyen. In 1724, Mac Cuu offered all the land and was appointed Admiral to rule the territory of Can Khau that was renamed Long Ho Dinh. Since 1729, Long Ho Dinh has been famous as the richest land in the Gulf of Thailand.
In 1735, Mac Cuu died, his son was Mac Si Lan, later changed to Mac Thien Tu, was promoted to Admiral, and followed his father's career to rule Long Ho Dinh. The Mac family was elevated to the Lord Family by Ninh Vuong Nguyen Phuc Chu with the title of Cuu Ngoc Hau. In 1739, the colonization of Mac Thien Tu established four more districts: Long Xuyen, Kien Giang (Rach Gia), Tran Giang (Can Tho), and Tran Di (Northern Bac Lieu) under the Long Ho Dinh. In 1757, Mac Thien Tu continued to expand the land of Ha Tien, set the township at Phuong Thanh, and established more Kien Giang in Rach Gia and Long Xuyen in Ca Mau.
Particularly Phu Quoc, one of the seven bustling centers, has not yet been administratively established. But under the command of Mac Thien Tich, several Vietnamese villages have been formed. Such as An Hoa village, Thoi Thanh village, and Tan Quy village, Cam Son village, My Thanh village, Phuoc Son village, Tien Tinh village, along with hamlet, neighbourhood, residential cluster of the Khmer. Mac Thien Tich also set up a signal station on the top of Hon Chao mountain to light a big fire to signal when there was an enemy.
In 1755, Nac Nguyen (Khmer) asked for help from Mac Thien Tu to offer Lords Nguyen the territory of Tam Bon (Tan An) and Loi Lap (Go Cong) to be supported back to power in Phnom Penh (Cambodge). In 1758, Lord Nguyen supported Nac Ton (Ang Ton II) as King of Cambodge and was given additional territory of Tam Phong Long (Chau Doc and Sa Dec). Nac Ton gave Mac Thien Tu the territory of 5 provinces in the southeast of Chan Lap, including Huong Uc (Kampong Som), Can Bot and Chung Rum ( Chhuk) now belong to Kampot province, Chan Sum, Sai Mat (Cheal Meas or Banteay Meas) and Linh Quynh (Kiri Vong).
The presence of Westerners at Phu Quoc island
In 1770, missionary Pierre Pigneu de Béhaine (Ba Da Loc) set foot on Phu Quoc and confirmed that residents here used Vietnamese to communicate instead of Khmer. Also in this decade, Lord Nguyen weakened, and the Siamese army sent troops to pillage and smash Phuong Thanh citadel, so the development of Ha Tien and Phu Quoc was delayed.
In 1774, the Tay Son army attacked the Lord Nguyen, Nguyen Anh was forced to flee gradually to the South, Mac Thien Tich and his trusted followers supporting Prince Xuan of the Nguyen Royal family fled to Siam to take refuge but were imprisoned, so they committed suicide on the land of Siam on October 5, 1780.
Also in 1780, Nguyen Anh had to flee from Phu Quoc for the first time, in 1782 he continued to run to Phu Quoc for the second time, but was chased and chased, so he had to flee to Con Dao until February 1783 then returned to Phu Quoc. But Tay Son army discovered his trait for pursuit, so he had to run back to Con Dao to take refuge. About the time Nguyen Anh lived in Phu Quoc, the remaining relics are the tomb of a 3-year-old lost prince in Bai Sao and a Ngu Well with many faded stone steles called "Letter Stone".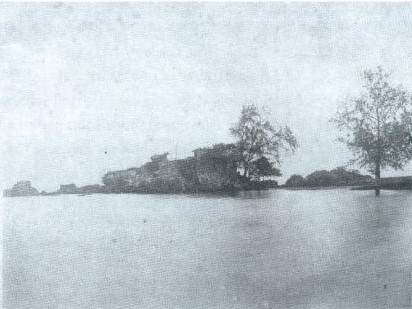 After 1802, King Gia Long was grateful the care of people on Phu Quoc island. So he implemented several measures to encourage people and strengthen security control on the island. Phu Quoc became a department of the Long Xuyen. In 1810, Phu Quoc was brought back to Ha Tien town. Phu Quoc gradually developed and prospered. The population increased rapidly, the trees and fields were green. Merchant ships from all over the world from Chan Lap, Hai Nam, Hoi An, and Bien Hoa came to anchor and trade in large numbers. The population of nearly 2,000 people is divided into 13 villages.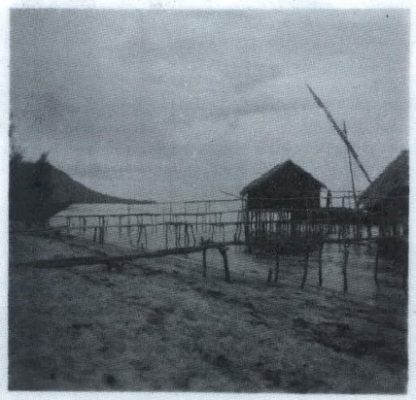 In 1822, British ambassador John Crawfurd on his trip to Siam and Cochin-China (Vietnam) visited Phu Quoc island. On March 13, 1822, Crawfurd anchored to the largest island in the northwest. This island is inhabited by many people, they are all hospitable. There are also Chinese people of Hai Nam origin, so it is easy for Crawfurd's team to interpret. Crawfurd was told by the islanders that his caravan was the first Europeans they had seen to visit the island. He found that the people on the island were quite open, young and old, and girls and boys did not feel bound by much. Crawfurd communicated with the island officials through his Chinese interpreter. They only used pens and did not need to say a word. This island is called Phu-Kok (Phu Quoc) in Cochin-China, Koh-dud in Thai, or "distant island". In Cambodia, this island is called Koh-troll, or shuttle island. The old map was called Quadrole.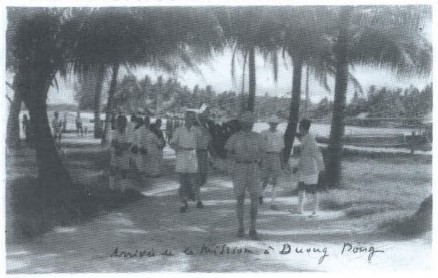 It is the largest island located on East of the Gulf of Thailand, no less than 34 miles long. The most valuable product on the island is lignum aloes or Agila wood (agarwood). The population of Phu Quoc ranges from 4,000 to 5,000 people, most of which are Vietnamese, and a few are temporary Chinese. People on the island, in addition to growing fruit and vegetable crops, grow the most Convolvulus batatas (sweet potatoes). They import rice from Kang-Kao (Cang Khau, Ha Tien). The majority of Phu Quoc people are fishermen, living mainly on the East coast of the island. On March 17, 1822, Crawfurd left Phu Quoc for Bangkok.
During the Minh Mang era in the 1830's, Phu Quoc was often harassed by Siam troops, and raging pirates, causing the island's population to become sparse. In the reigns of Kings Thieu Tri and Tu Duc, despite strengthening their defenses, due to the deterioration of the feudal regime, the situation in Phu Quoc became increasingly unstable, the Siam army continuously attacked, and the dynasty was unable to defend the land. The people of Phu Quoc island were captured by the Siam army, the rest left to the mainland, the villages were abandoned, and the trees gradually turned into forests. The lush green village of Ham Ninh with nearly 700,000 inhabitants became deserted, no one recognized the traces of one of the richest centers in Ha Tien a century ago.
Define the boundary of Phu Quoc Island
In 1855, Emperor Napoleon III of France confirmed that Phu Quoc belonged to Vietnam, located in Ha Tien county. At that time, Phu Quoc included both Ile du Milieu and Ile à l'Eau islands (also known as Hon Nang Trong and Hon Nang Ngoai), belonging to Phu Du village. In 1956, these two islands were lost to Cambodian territory, now known as Koh Thmei and Koh Seh.
In 1862, France signed a treaty forcing Siam to commit "not to interfere in French affairs in Cochinchina". Since then, the piracy was quelled, and the French established a ruling apparatus on Phu Quoc island. Agriculture is developed with very high-yielding nuts, areca, and pepper trees.
The process of disputes over sovereignty over the sea and islands between Vietnam and Cambodia was extremely complicated, even with many armed conflicts. On January 31, 1939, the Governor of Indochina, a historian as well ethnography, and Jules Brévié, policy maker, sent a letter to the Governor of Cochinchina and the Cambodian Ambassador to draw a line with the North meridian at an angle of 1400, that line loops around the North of Phu Quoc Island and is 3 km from the farthest protrusion of the north coast of Phu Quoc Island. That's called Brévié street. The body of the letter stipulates that all islands north of Brévié are administered by Cambodia; All islands south of Brévié street, including the entire island of Phu Quoc, continued to be administered by Cochinchina. The French published the letter in the Circular section of the Cambodian Official Gazette, so some people mistakenly called it "Brévié circular".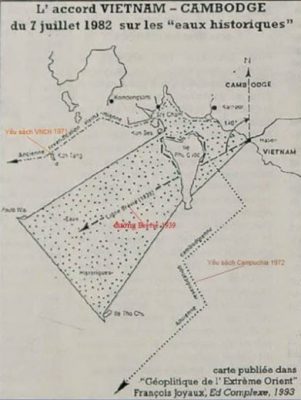 In 1964, King Sihanouk of Cambodia declared that he accepted the colonial Brevie line as a maritime border, which meant giving up his claim to Phu Quoc, recognizing Phu Quoc under Vietnamese sovereignty. In 1969, the government of the Republic of Vietnam rejected the proposal to take the colonial Brevie line as the maritime border and proceed to expand the waters of Vietnam. The Khmer Rouge fully accepted the Brevie Line in their negotiations with the Vietnamese (although the Khmer Rouge launched a failed campaign to occupy the island in 1975). In 1999, both the Government of Cambodia and Vietnam agreed on the Brevie line and Phu Quoc islands are under the Vietnamese's possession.
Phu Quoc during the French colonial period
On May 25, 1874, after many surveys and finding abundant resources, the French separated Phu Quoc from Ha Tien to isolate it into Phu Quoc county including islands located in the area of ​​100°E – 102 °E and 9°N – 11°30'N and open Duong Dong port for ships from other countries to trade. France recruited poor people from the North Central and South to work in coconut, rubber, and pepper plantations.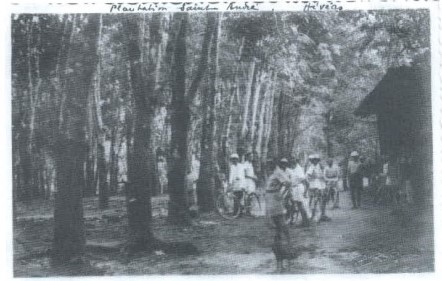 On June 16, 1875, Phu Quoc county was dissolved and back to Ha Tien county including 5 villages: Lac Hiep, An Thoi, Duong Quoc, Ham Ninh, and Phu Du. On May 18, 1878, the name of Lac Hiep village was changed to Lac Phu village. From January 12, 1888, Phu Quoc belonged to the Chau Doc district. From December 27, 1892, again in Ha Tien county. On January 1, 1900, in Ha Tien province. On October 4, 1912, the two villages of An Thoi and Lac Phu were merged into Duong Dong village. From February 9, 1913, Phu Quoc island belonged to Chau Doc province.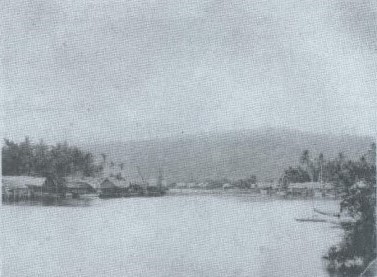 In the early 1900s, Phu Quoc, consisting of Duong Dong and Ham Ninh villages, gradually revived, the population gathered, the fields and gardens expanded, the profession of making fish sauce was restored, and traders from all over the world came to trade. In addition to fish sauce, Phu Quoc people also sell salted fish and turtles caught at the foot of the mountain, plastic and vegetable oil in the forest, wild animals such as deer, wild boar and wild buffaloes.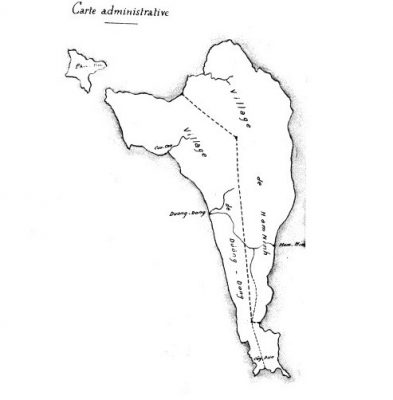 Around 1920, some monks such as Ngo Van Chieu, the founder of Cao Dai religion, Nguyen Kim Mon, or Zen Master Gia Minh, came to establish an ashram, built a temple and preached, adding to the stability of the island. But with the French rule, the life of the people was extremely miserable, the poor farmers mostly worked for the plantation owners, the middle farmers making fish sauce were forced by taxes, and the fishermen were forced to join the fishery cooperative so that France monopolizes trading in materials and purchasing fish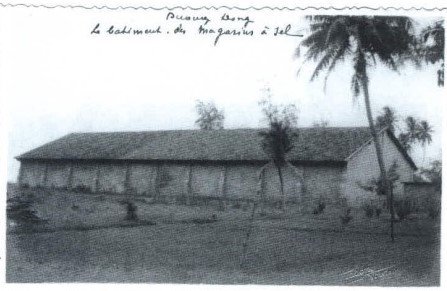 On April 25, 1924, the Phu Quoc district was established. After 1956, Phu Quoc district of Kien Giang province. The population in 1965 was 12,449 people. To implement the Phu Quoc reclamation plan with the construction of roads, mooring ports, public works; France has moved thousands of regular prisoners from the mainland to the island since late 1942. A series of small prisons for hard labor was established, almost a construction site attached to a prison. A gendarmerie force and local military fully equipped with weapons to guard prisoners, a force of professional dogs trained from purebred dogs or Phu Quoc dogs also take part in this strategy.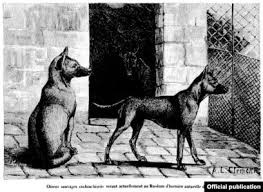 At the end of 1949, when the Republic of China army lost the battle to the People's Liberation Army of China, General Hoang Kiet, originally from Ho Nam province, led more than 30,000 troops to flee to Vietnam to seek refuge from the French with 3 years. At that time, the French colonialists sent them out to the south of Phu Quoc island. Then, in May 1953, they returned to Taiwan with Chiang Kai Shek. This Chinese army left their homes and plantations behind. The French took advantage of the existing houses and set up a prison of about 40 hectares called "Coconut Camp", with a capacity of holding 14,000 prisoners.
Hell on earth
On November 24, 1953, the French transferred all the right to rule Phu Quoc to the Vietnam National Army, which was the henchman government set up by the French, Bao Dai as a puppet. On July 21, 1954, after the defeat at Dien Bien Phu, the Geneva Agreement was signed, the islanders had not yet had time to welcome independence, the United States put pressure on France, forcing Bao Dai to appoint Ngo Dinh Diem as Prime Minister and Governor-General of Vietnam, Phu Quoc fell into a draconian rule and is a place known as a hell on earth for Vietnamese patriots.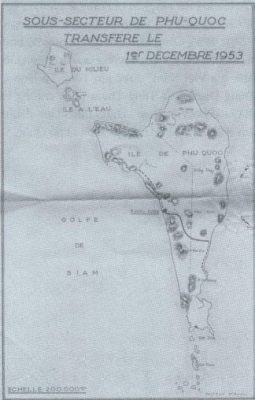 On October 22, 1956, Ngo Dinh Diem's ​​government signed a decree dividing the South into 23 administrative units, including Saigon Citadel and 22 provinces. Ha Tien and Phu Quoc island merged with Rach Gia province to form Kien Giang province. In 1957, Phu Quoc became a district of Kien Giang province and located the district capital at Duong Dong.
In order to separate the revolutionary forces from the people, hundreds of Catholic families from Ha Tinh and Nghe An were brought to settle. Secret areas, Dinh Dien areas and a series of strategic hamlets were established. Coconut tree was upgraded and expanded into a giant prison.
In early 1969, the number of prisoners on the island reached tens of thousands and could not be controlled. Nguyen Van Thieu's government transformed Phu Quoc from a branch level under Kien Giang sub-zone, Tactical area 42 of the 4th Tactical Zone. It became an isolated Special Zone under the 4th Tactical Zone.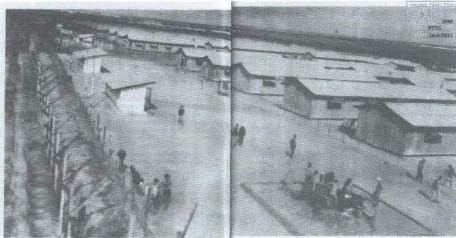 In early 1972, Chau Ha province was established, Phu Quoc is a district of Chau Ha province. At the end of 1973, Long Chau Ha province was established, Phu Quoc is a district of Long Chau Ha province. On January 27, 1973, the Paris Agreement on ending the war and restoring peace in Vietnam was signed. The Saigon government was forced to return tens of thousands of prisoners in Phu Quoc to the revolutionary forces. Cay Dua prison was dissolved, Phu Quoc from a military base became an administrative district in Kien Giang province. However, until the end of 1974, the Saigon government still maintained a strict clamping mechanism and Phu Quoc responded to the uprising when the revolutionary government announced the end of negotiations to launch the entire region's army and people to liberate the South.
Revivification of Phu Quoc
At 17:00 on April 30, 1975, Kien Giang was liberated, the army and people completely owned Duong Dong town, Phu Quoc is a district of Kien Giang province, including Duong Dong town and 3 communes: Cua Duong , Duong To, Ham Ninh.
On May 4, 1975, a group of Khmer Rouge troops raided Phu Quoc Island. On May 10, 1975, the Khmer Rouge used LSM landing craft and 3 PCF patrol boats to send troops to capture Tho Chau island, herding more than 500 Vietnamese people on the island to Cambodia and massacring them all. On May 27, 1975, the Vietnamese People's Navy liberated Tho Chau Island.
Paradise of Pearl Island
On February 11, 2003, An Thoi commune was dissolved to establish An Thoi town and Hon Thom commune. On September 17, 2014, the Prime Minister issued a decision to recognize Phu Quoc island district as a grade 2 urban area. At the end of 2019, Phu Quoc district has 10 affiliated commune-level administrative units, including 2 towns: Duong Dong, An Thoi, and 8 communes: Bai Thom, Cua Can, Cua Duong, Duong To, Ganh Dau, Ham Ninh, Hon Thom, Tho Chau.
On February 17, 1979, the Cua Duong commune was divided into two communes Cua Duong and Cua Can, and also Duong To commune into two communes Duong To and An Thoi. On April 24, 1993, Tho Chau commune was established based on the Tho Chau archipelago, Bai Thom commune was established from part of Cua Duong and Cua Can communes. On March 18, 1997, Ganh Dau commune was established based on adjusting part of the area and population of Cua Can commune.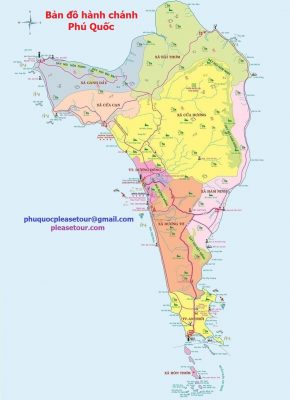 On December 9, 2020, the National Assembly Standing Committee issued a Resolution to establish Phu Quoc city in Kien Giang province based on the entire natural area and 179,480 people of Phu Quoc district.
Established Duong Dong ward on the basis of the entire area and population of Duong Dong town.
Establishing An Thoi ward on the basis of merging the entire area and population of An Thoi town and Hon Thom commune.
Since its establishment, Phu Quoc city has 2 wards and 7 communes as it is now
Information about Phu Quoc Tour:
From: USD 124 to 150 / 1 Person (Group of 4)
Booking tour: https://vietnampleasetour.com/vi/tour_category/phu-quoc-tour-vi/
Contact: 0937195195 (Mr Nghia)
Email: vietnampleasetour@gmail.com