Phu Quoc Not Only The Sea But Also The Forest
Phu Quoc pearl island attracts tourists with countless pristine islands and beautiful beaches. After hard-working days, you can relax your mind to explore the nature of Phu Quoc. admire colorful coral reefs, enjoy with fishing on the sea and swim by the white sand beaches in clear blue water.
But that's not enough, Phu Quoc National Park is also home to hundreds of different species of flora and fauna. Entering the natural world of Phu Quoc, you will begin the journey to conquer and explore the primeval forests with diverse flora and fauna. The deeper you go, the more clearly you can hear the murmuring stream and the chirping of rare birds.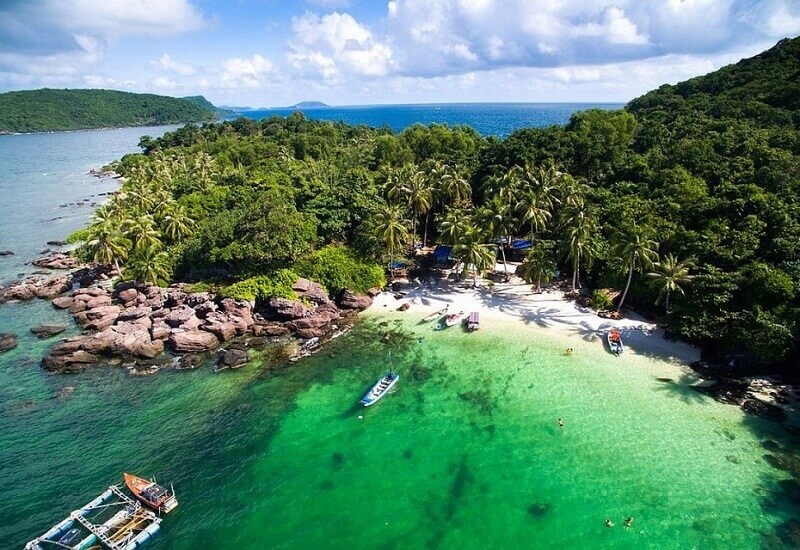 Introducing Phu Quoc National Park
Primeval forest, also known as Phu Quoc National Park, is located northeast of Phu Quoc Island. With a total area of ​​up to 31,422 hectares. That is stretches through many communes and wards of Phu Quoc, including Ganh Dau, Bai Thom, Cua Can, and a part of Cua Duong, Ham Ninh, Duong Dong, and covering the territory of other areas which are: North Island Nature Reserve; Ham Rong, Ganh Dau, and Cua Can mountains.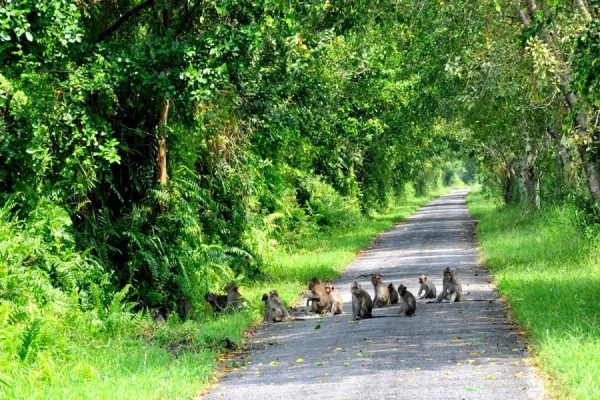 Phu Quoc National Park is a convergence of forests, seas, streams, waterfalls, and hills. Primitive vegetation and tropical forests are home to hundreds of species of birds and mammals, some of which are rare and at high risk of extinction. Coming to the most beautiful primeval forest in Phu Quoc, visitors will have the opportunity to immerse themselves in nature. This place is considered the green lung of the Mekong Delta. In 2006, Phu Quoc National Park was recognized by UNESCO as a biosphere reserve of the world. This area is always at the forefront of sustainable ecotourism development activities and strategies. As well as promoting plans to protect the environment, to minimize the impacts of tourism on the natural environment.
The road to conquering Phu Quoc National Park
Phu Quoc National Park is located about 13km from the center of Phu Quoc city. To move to Phu Quoc National Park, you can choose a private vehicle, or go on a tour.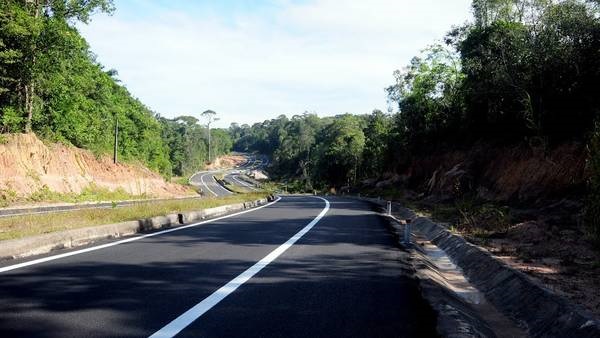 According to the experience of the backpackers, you should choose to move on your own when you are confident and experienced in the jungle. Registering for a tour is always the safest and most effective solution for those who come here for the first time. You will have time to visit other tourist attractions in the northern area of ​​Phu Quoc island. Vietpearl Travel sends you some tours to explore the North Island.
Coming to Phu Quoc must definitely experience: PHU QUOC 3 DAYS TOUR OF TREKKING THROUGH JUNGLE TO TEST YOUR ENERGY
Explore Phu Quoc National Park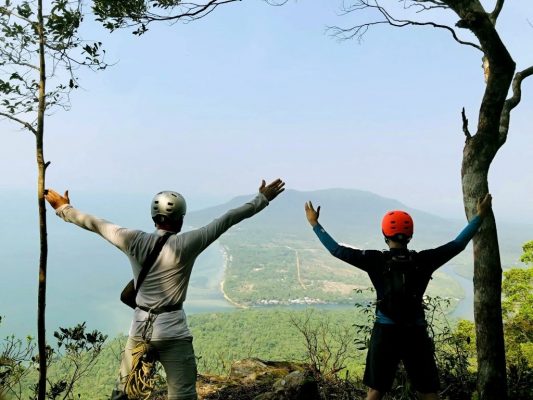 The only difference in Phu Quoc National Park is that it still retains the primeval old forests. Besides, Phu Quoc National Park possesses a variety of forest ecosystems: mangroves, melaleuca forests, rocky forests, etc. and is home to rare animals that are being conserved. Coming to Phu Quoc National Park, visitors can not ignore extremely outstanding activities: trekking, climbing, rowing, paddling, swimming and discovering.
Trekking at Phu Quoc National Park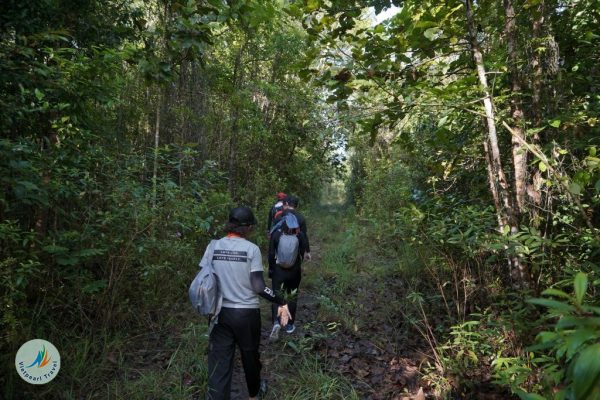 With the desire to preserve the integrity of nature, learn about the ecosystem here. Trekking is a perfect choice, you will walk on tree-lined trails and breath in the pure and green atmosphere which is a wonderful experience.
Experience sup rowing in Rach Vem Fishing Village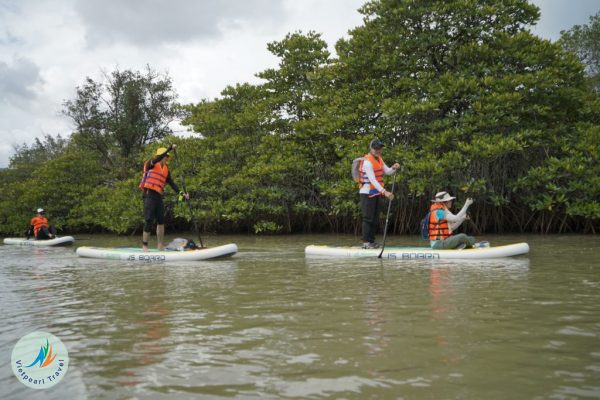 After an interesting trekking moment, you will take a SUP to paddle on Ham Rong river to Rach Vem village. Besides, visitors can participate in the SUP rowing experience to breathe the fresh sea air at estuary and meet the "big family of colorful starfish" at Rach Vem Fishing Village.
Nothing to worry or hesitate, visit website of Vietpearl Travel: https://vietnampleasetour.com/
Vietpearl Travel is pleased to serve you, Please kindly contact with Team of Vietpearl Travel