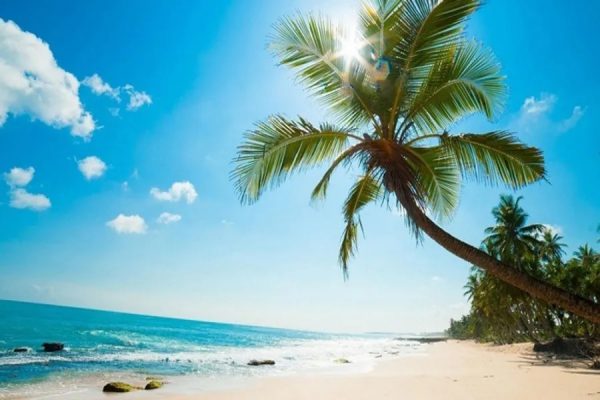 If you want to find a place to relax in the middle of the summer heat, Sao beach is an ideal destination for domestic and international tourists. This place is known as the starfish kingdom due to the diversity of the coral system and having set foot here is a memorable journey. Let's join Vietnamplease Tour to explore this new land.
1. Sao Beach's location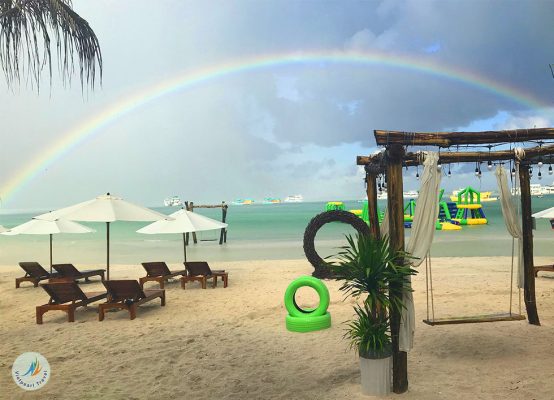 Sao beach is located at An Thoi Town, Phu Quoc District, Kien Giang Province. The beach is 25km from the east of Duong Dong town. This location is very convenient for traffic, trade, and development as well as sea tourism. Therefore, this place attracts a lot of tourists and summer. From Bai Sao, you can visit Ham Ninh Fishing Village, Khem beach, Phu Quoc Prison, Truc Lam Ho Quoc Monastery…
2. Directions to Sao beach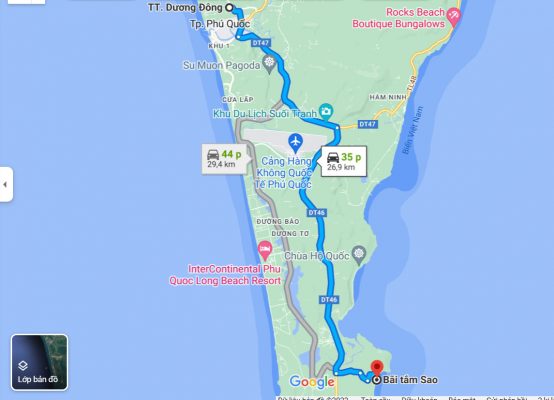 Sao beach is located only 25km from Duong Dong town, so you can travel by motorbike, car or taxi. From the town center, you go south along Tran Hung Dao street, go to Highway 46, go south for about 25 minutes to meet the bridge. Going all the way to this bridge, you are already very close to Sao beach. Just ask the people on the way to the beach, and they will happily guide you. You should note that the road to Bai Sao is quite rough and difficult to go, but soon you will see the wonderful beauty bestowed by nature. Unlike other beaches, this place still retains its beauty over time. From July onwards, every time the night falls, thousands of starfish move to the sandy shore, so this place has a very interesting name: Sao beach which means Star beach.
3. The beautiful scenery of Sao beach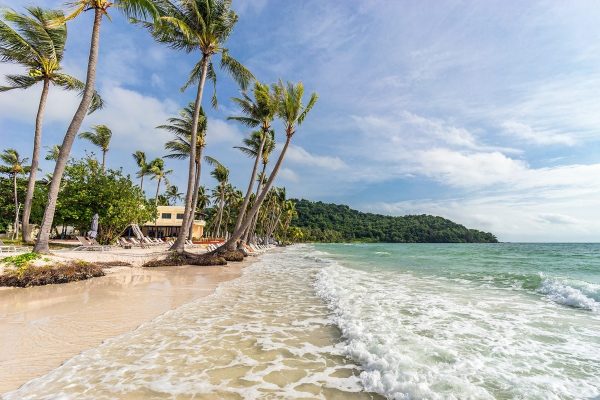 Visitors should go to Sao beach Phu Quoc from June to October because this is the most beautiful time of the year and the season of Starfish also start to occur. You will see the colorful starfish in the water with your own eyes. In addition, at this time, almost the whole of Phu Quoc is affected by the southwest wind, so there will be storms. Only Bai Sao is unaffected thanks to its special location that is away from the direction of the wind. That's why during this time, the weather is calm and very suitable for tourism and resort activities.
Undoubtedly, Sao beach is one of the most beautiful beaches in Phu Quoc. The seawater at Sao beach has a very special jade green color. The water is so pure that you can see the rocks under the sparkling water. The sand in Sao beach has a unique color, not a golden color like Nha Trang beach, nor a dark yellow like Vung Tau beach, but a creamy white color. You can lie back on a hammock next to the coconut trees, watching the sea and enjoying the wonderful atmosphere here. Sao Beach Phu Quoc is also covered by the colors of thousands of starfish. It is because of this amazing scene that many tourists have an unforgettable memory of this land. A peaceful scene in the middle of real life.
Nothing to worry or hesitate, visit website of Vietpearl Travel: https://vietnampleasetour.com/
Vietpearl Travel is pleased to serve you, Please kindly contact with Team of Vietpearl Travel
Skype / WhatsApp / Viber / Zalo:+84 937 195 195