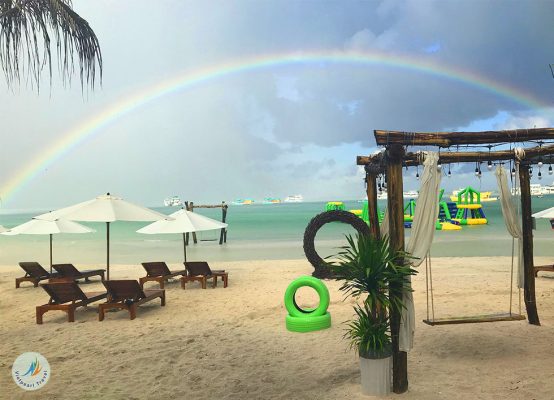 Summer starts in June, this is a great time to travel as Phu Quoc is in the rainy season, and visitors will have a memorable experience when seeing Phu Quoc during this season.
1. When does the Phu Quoc rainy season start?
Phu Quoc weather is divided into two distinct seasons: the rainy season and the dry season. The rainy season lasts from May to October, and the dry season lasts from October to April next year. From July to September, there are often sudden rains. Sometimes there are storms and thunderstorms, so tourism activities will be limited.
The weather on the island at this time is very cool and pleasant, the temperature ranges from 20-25 degrees Celsius. So it is difficult to determine which season to visit Phu Quoc is suitable, because each season will have its unique beauty.
2. Special experiences when traveling to Phu Quoc in the rainy season
In the rainy season, Truong beach and the western beaches usually have big waves. As for the eastern beaches like Ham Ninh, Sao beach, and Khem beach, the waves will be calmer.
Bai Sao is the most ideal choice. In the rainy season, the beach here is extremely shallow and clean, very safe for visitors. With a coastline of 7km, cool weather, and white sand, visitors will have countless beautiful photos to take.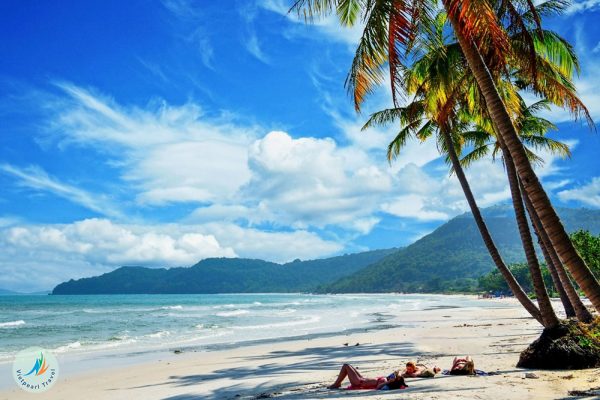 In the rainy season,Suoi Tranh waterfall is a place not to be missed when visiting Phu Quoc. This is the most beautiful time of Suoi Tranh waterfall in the year, because in the rainy season, water from upstream will rush in, creating white waterfalls, mixing with the cool air in the mountains making a fresh and comfortable feeling for visitors.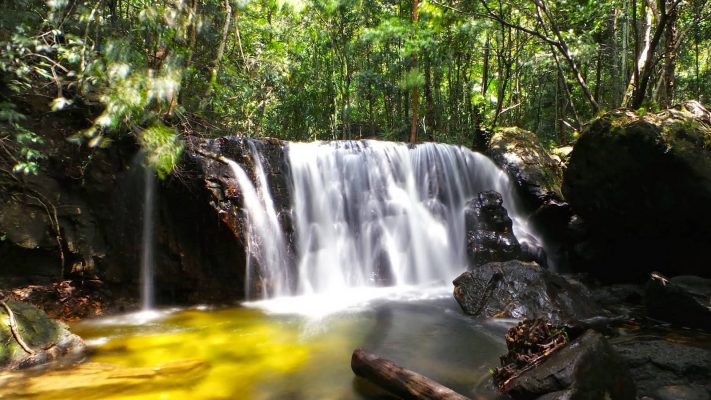 The last place visitors should not miss is Ban Da stream. The reason for its name is because of the large flat rocks like a tabletop. Coming here during the rainy season, visitors can see an amazing beauty and hear the sound of the waterfall flowing from upstream which will make all the fatigue, and depression disappear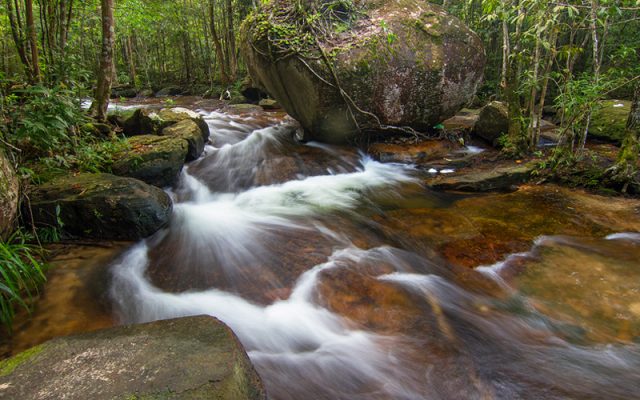 Explore Tour: VISIT PHU QUOC IN 4 DAY TOUR TO EXPERIENCE LOCAL LIFESTYLE ON ISLAND
3. Tips when going to Phu Quoc during the rainy season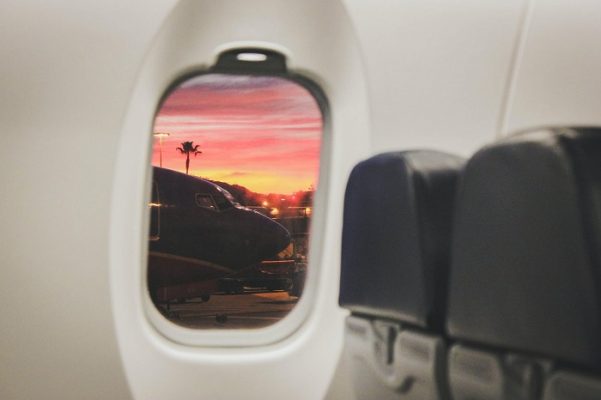 – Should choose to go by plane instead of ship
– Don't visit the island during this season
– This time is very dangerous to explore the primeval forest
– In the rainy season, the weather in Dong Dao will be more beautiful, so visitors should choose Ham Ninh, Bai Sao, and Bai Khem to relax and swim.
Nothing to worry or hesitate, visit website of Vietpearl Travel: https://vietnampleasetour.com/
Vietpearl Travel is pleased to serve you, Please kindly contact with Team of Vietpearl Travel
Skype / WhatsApp / Viber / Zalo:+84 937 195 195