Phu Quoc Island attracts visitors not only by its pure and unspoiled beauty. But the specialties here also make them overwhelmed, the first is Phu Quoc myrtle wine. Coming to this beautiful land, visitors should not miss this delicious drink.
1. About Phu Quoc myrtle wine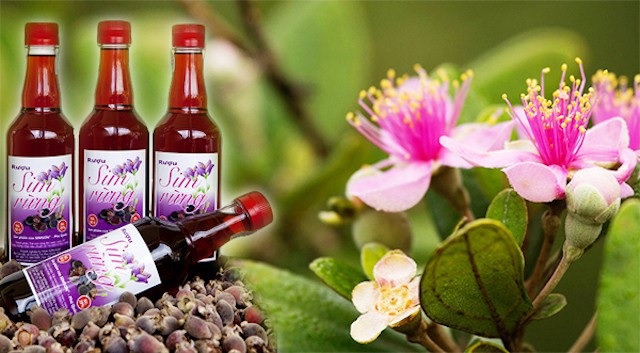 The land of Kien Giang is known as the place where the most myrtles are grown in Vietnam. Phu Quoc myrtle tree almost gives fruit all year round, the myrtle fruits of the spring crop will be more delicious, more honeyed and suitable for making myrtle wine. Myrtle are divided into two types: pink myrtle (with purple pink color) and mini myrtle (with black color).
Phu Quoc myrtle wine is mainly made from pink myrtle because it has a sweet aroma, acrid taste, more anthocyanin pigments, tannins and a sweeter taste than mini myrtle. Ripe myrtle fruit soaked and brewed with delicious glutinous wine with an alcohol content of 40o will create bottles of Phu Quoc myrtle wine. Finished wine usually has an alcohol content of 12-30o.
2. Uses of Phu Quoc myrtle wine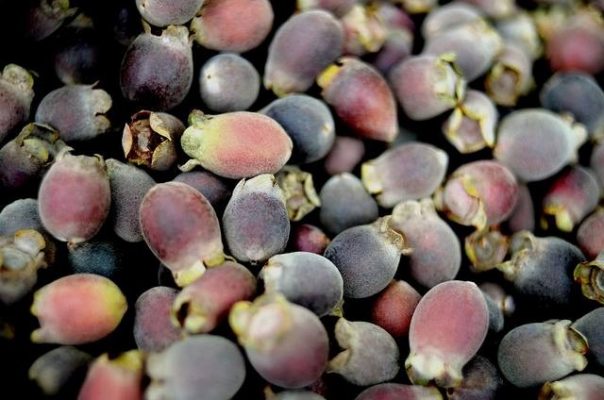 Myrtle fruit when eaten directly will be very good for health. Besides, myrtle wine also brings many benefits such as:
– Slow down the aging process: Anthocyanin in myrtle fruit has the ability to help the body fight oxidation, cancer, anti-inflammatory, and anti-aging.
– Improve blood circulation: myrtle wine contains cholesterol content that is beneficial to the body, so it can prevent blood vessel blockage.
– Stimulating digestion: Drinking about 100ml of myrtle wine in each meal will help you eat better, digest better, limit heavy belly, indigestion.
– Fatigue reduction: Using a small amount of alcohol in daily meals, especially for the elderly, will help blood circulation, stabilize health, reduce joint fatigue.
– atherosclerosis reduction: Myrtle wine has the effect of increasing the amount of HDL cholesterol, because it can prevent the blockage of blood vessels.
Therefore, myrtle wine is a famous gift that every customer buys as a gift for family and friends.
3. Phu Quoc myrtle wine production process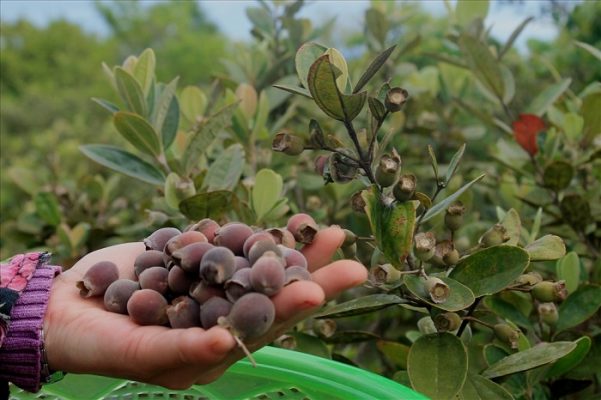 Myrtle wine includes wild myrtle fruit, 40 degree wine and fruit yeast. But the people of Phu Quoc always have very unique recipes to make myrtle wine with a delicious flavor that cannot be found anywhere else. The company requires certification standards from raw materials, dosage,and soaking time.
A delicious myrtle wine, before the end, must choose ripe and purple myrtle fruits for a sweet taste. Before soaking, the myrtle fruit need to be washed thoroughly and then soaked in cold salt water for 20-30 minutes. Then cut off the part of the myrtle fruits and let it dry. Choose a crock pot so that after soaking the wine, it will be incubated in the ground by the pot, which will give excellent quality. If not, it can be replaced with a glass or porcelain vase. Note, the soaking jar needs to be cleaned and dried completely, to avoid scum.
Choose wine with a concentration of 40 degrees, if you can't drink it, you can reduce the alcohol level accordingly. Mix in 1:1 ratio, 1kg myrtle fruits and 1kg sugar. Spread 1 layer of myrtle fruits and then 1 layer of sugar, so that the sugar layer will be on top of the wine bottle, then close the lid.
Every day, it is necessary to shake and invert the top part to the bottom and vice versa to prevent the top from oxidizing and floating. After 7-10 days, put the wine in the bottle at the rate of 1kg of myrtle fruits soaked with 3-5l of alcohol.
Place the soaking jar in a cool, dry place away from sunlight, preferably at a temperature of 20-25oC. If you want to produce high-quality wine bottles, bury 2/3 of the jars in the ground and only soak about 3/4 of the jars. After 3 months of soaking, you will have the best quality Phu Quoc myrtle wine.
4. Some myrtle wine business locations in Phu Quoc
Today, myrtle wine products are countless, either high quality or poor quality. Therefore, VietPearl Travel will send visitors a list of high reputation myrtle wine production facilities in Phu Quoc.
4.1 Bay Gao myrtle wine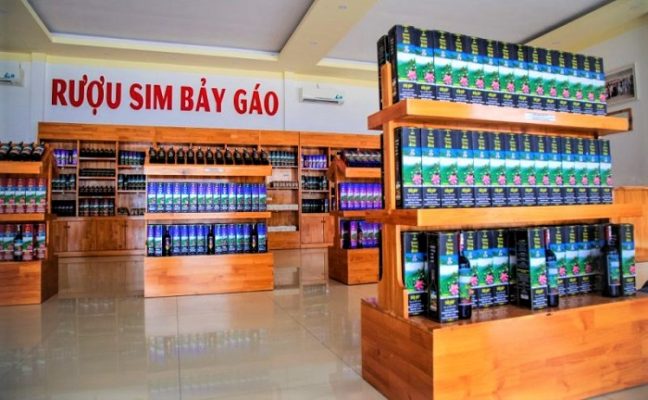 Bay Gao brand myrtle wine is probably not too strange in Phu Quoc. Because Uncle Bay Giao was the first person to successfully process this wine in 1997. This is known as one of the most famous and large-scale establishments on the island. The production process of Bay Gao myrtle wine is quite rigorous and meticulous. From the selection of raw materials to the soaking process, it is also different from other production facilities. The most prominent products of Bay Gao brand are: myrtle honey, 10 degree myrtle wine, 14 degree and 29 degree myrtle wine.
Address: No. 124, 30/4 street, Duong Dong town, City. Phu Quoc, Kien Giang Province
Reference price: 150,000 – 200,000 VND/bottle
Opening hours: 7:00am – 10:00pm
4.2 Phu Quoc myrtle wine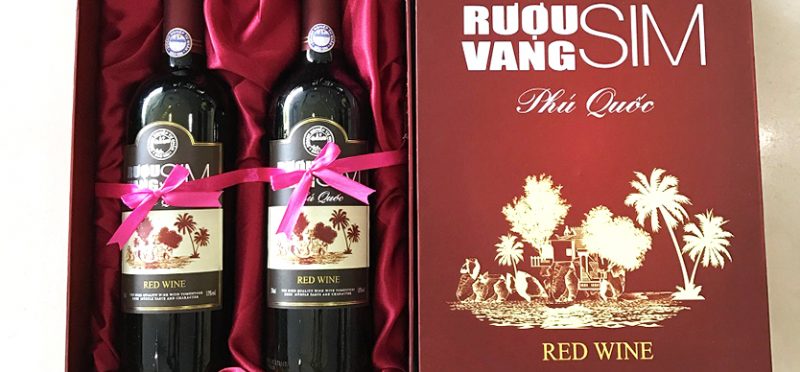 Phu Quoc myrtle wine is brewed and fermented from natural myrtle forest. There are many different types of alcohol and are classified by strength from 10 degrees, 14 degrees, 30 degrees and 39 degrees. Phu Quoc myrtle wine has a deep red color, delicious and characteristic flavor.
Address: Duong Dong town, City. Phu Quoc, Kien Giang Province
Reference price: about 200,000 VND/bottle
Opening hours: 9am – 10pm
4.3 Sim Son Phu Quoc Wine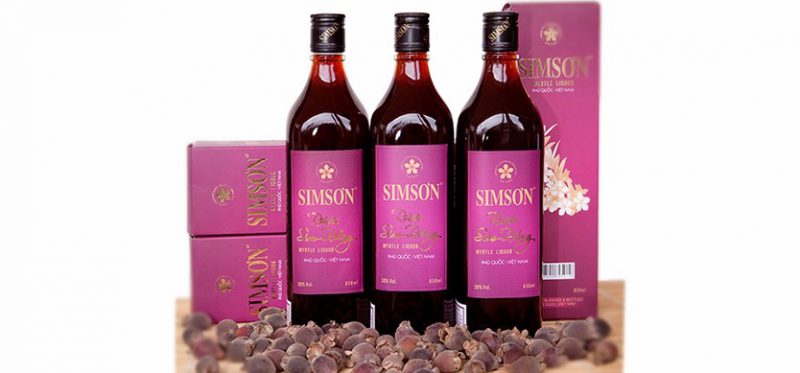 Sim Son wine is one of the reputable production facilities in the island. The facility employs a combination of manual methods and next-generation machinery. Sim Son wine products have diverse designs with many different lines, divided by alcohol content of 30 degrees and 39 degrees to meet all the needs of visitors.
Address: Group 1, Cua Lap hamlet, Duong To commune, Phu Quoc city, Kien Giang province
Reference price: 140,000 – 200,000 VND/bottle
Opening hours: 7:00 am – 6:00 pm
Through the above information, are you ready for a trip to Phu Quoc myrtle garden?
Nothing to worry or hesitate, visit website of Vietpearl Travel: https://vietnampleasetour.com/
Vietpearl Travel is pleased to serve you, Please kindly contact with Team of Vietpearl Travel
Skype / WhatsApp / Viber / Zalo:+84 937 195 195